The Amazon Fire TV and Fire TV Stick is a solid streaming box/stick, but it's capable of doing much more than Amazon lets you know. By playing around with Amazon Fire TV Stick's debut settings and using the methods below, you can sideload Fire TV and apps onto your device. That unlocks a variety of unofficial Fire TV apps, including web browsers, media center applications, and more. Fire Tv are based of Android, you can install any android application.
In order to display your digital signage content on an Amazon TV stick, you also need a display where the Fire TV Stick is connected and a browser, installed on the Amazon Fire TV / Stick. Web browser on Fire TV Stick – this is the problem! Amazon Fire TV Stick does not have own browser, we have to install it first.
Install Browser-APK on Fire TV or Fire TV Stick
Step 1: Enable Apps from Unknown Sources
To install 3rd party apps you must enable ADB debugging and Apps from unknown sources, navigate to "Settings -> System -> Developer Options" and turn "ADB debugging" and "Apps from Unknown Sources" to ON! Navigate to "Settings -> System -> Info -> Network" and remember the IP address of the Fire TV.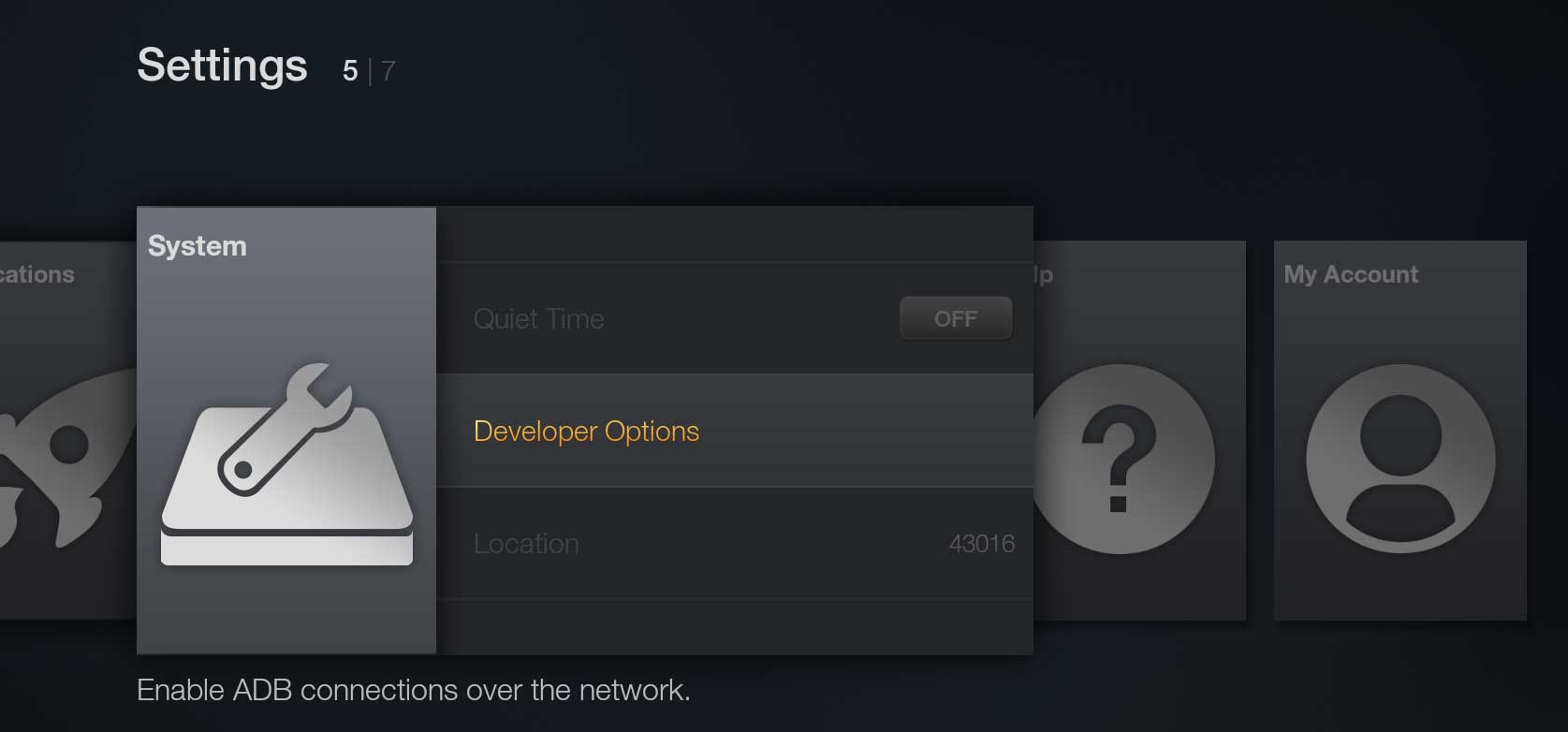 Amazon Fire TV Stick Developer Options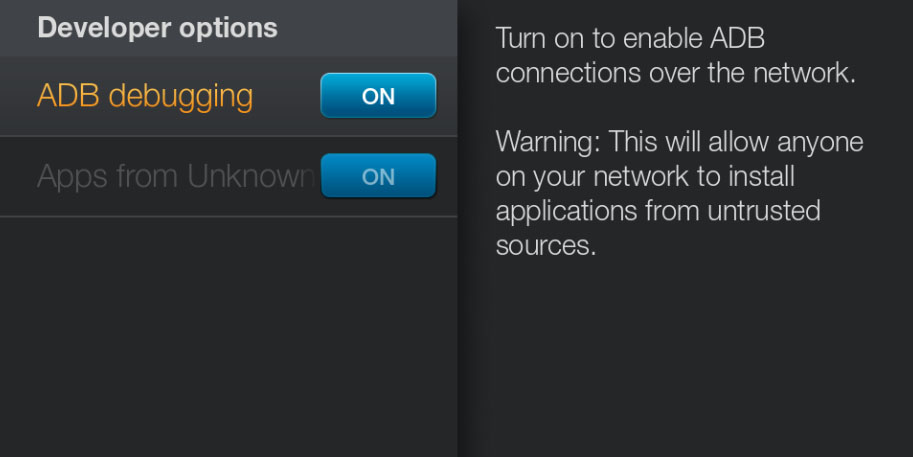 Amazon Fire Tv Stick – Enable Adb
Step 2: Download the Browser APK file
First, download with your mobile phone the Apps2Fire Android App, which we will need later in Step 3.
If you do not already have a browser app on your mobile, you can download any one, for example:
– Chrome-Browser – Google
– Firefox-Browser
– Opera-Browser
Alternative to step 2
For normal users is sufficient already developed by Amazon a "Web App Tester" app, which you can download directly in the Fire TV Stick. You just have to install and start it. Right after that you can already enter your Digital Signage URL generated in Signagecloud Dashboard.
P.S. Web App Tester can be downloaded directly from your Amazon account too.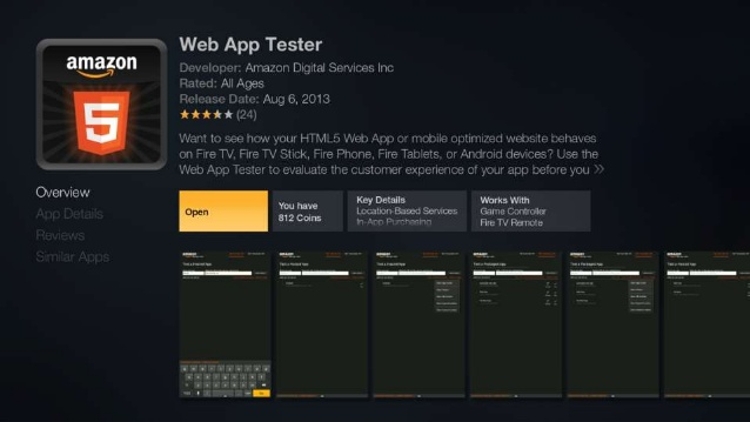 Amazon Fire Tv – Web App Tester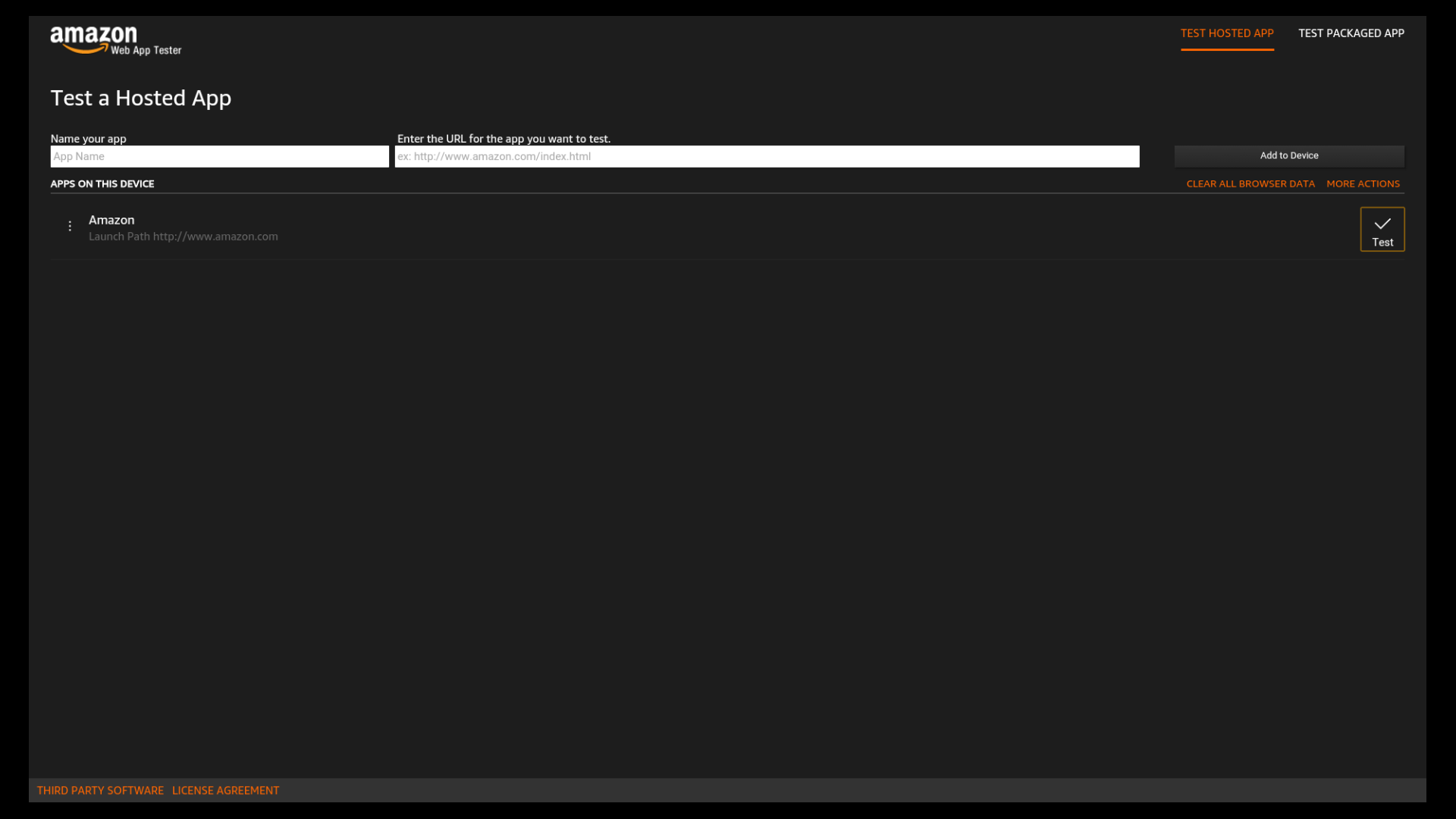 Digital Signage with Amazon Web App Tester
Step 3: Install Apps With Apps2Fire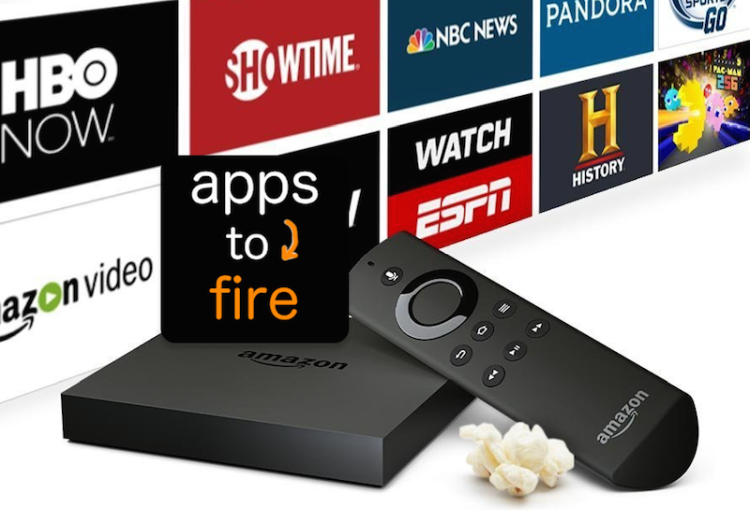 An easy way to sideload apps already installed on an android phone is Fire installer, its very simple and fast.
Install your Browser Apps from Step 2 to your Amazon Fire Tv Stick with Apps2Fire Android App. Alternatively, you can easily install the apps from your Windows PC using the Amazon Fire TV Utility app. All you have to do is load the file into the appropriate field and click the "Sideload" button to transfer the apps – provided you have set up the Amazon Fire TV as described above.
Done!
Now you can enter the generated signage URL directly in a browser of your choice or directly in the "Web App Tester" on Amazon Fire TV / Stick.
And here is the result:


Digital Signage content with Web App Tester